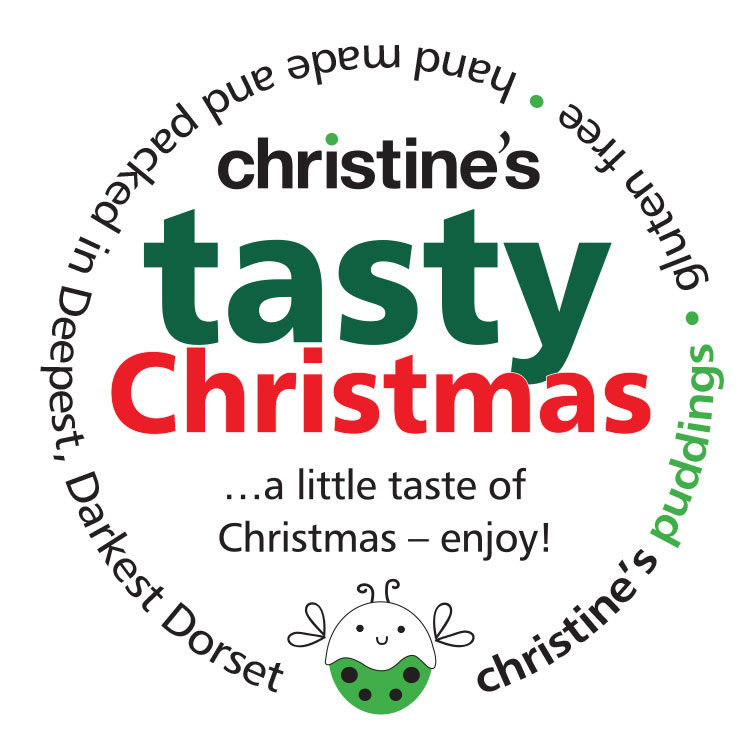 Tasty Christmas Box 2 – Gluten Free & Vegan
£29.50
Celebrate the festive season with a Christine's Tasty Christmas Box full of deliciously indulgent treats from Christine's Puddings and some of her Gluten Free Hub Producers.

This one is not only gluten free but vegan as well.
NOTE : WE WILL START DISPATCHING THESE BOXES LATE NOVEMBER IN TIME FOR CHRISTMAS DELIVERY

The Contents (actual products may vary slightly from those shown)
Christine's Dark & Fruity Christmas Pudding - with plump, moist fruits and Courvoisier Brandy
Christine's Christmas Pudding Truffles
Christine's Christmas Cake - a mini fruit cake topped with fruits and nuts
Christine's Gingerbread Tree - a crisp gingerbread biscuit shaped like a Christmas Tree
Christine's Mini Treacle Tarts - crisp vegan pastry cases filled with a crunchy, syrupy filling
Easy Bean Crackers - Red Lentil & Poppy Seed
Ajar Of Chutters for Cheese Chutney - dried dates, prunes, apricots, figs and vine fruits with a hint of cayenne pepper makes this the perfect chutney for cheese!
Liberty Fields Apple Balsamic Vinegar - made in Dorset from apples and nothing else
Clipper Organic Tea – plastic free, organic, fairtrade and made in Dorset