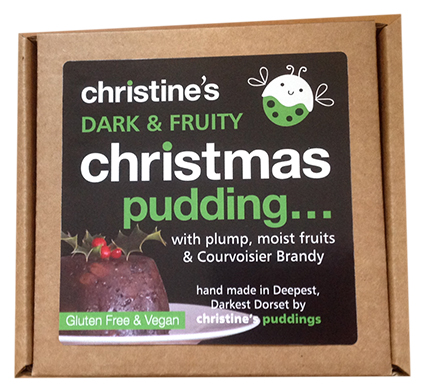 Dark & Fruity Christmas Pudding
£5.95
Christine's Dark & Fruity Christmas Pudding is full of flavour, with plump moist fruits, spices and laced with Courvoisier Brandy
This pudding is also oat free but definitly not taste free! (we also do this pudding alcohol free)
and also won a Great Taste and Taste of the West awards in 2018
A few comments from the Great Taste Team 2018:
A moist looking pudding with an enticing aroma. It's generously filled with fruit and the spicing level is great. We like the plump fruits which are really moist and juicy.
This pudding looks superbly moist, the spicing and fruit aroma is wonderful, the fruits each look lovely and plump, there is a nice candied peel aroma too - the tangy and gently sharp finish is very well balanced
Oh the fruits in this pudding are a joy to behold!