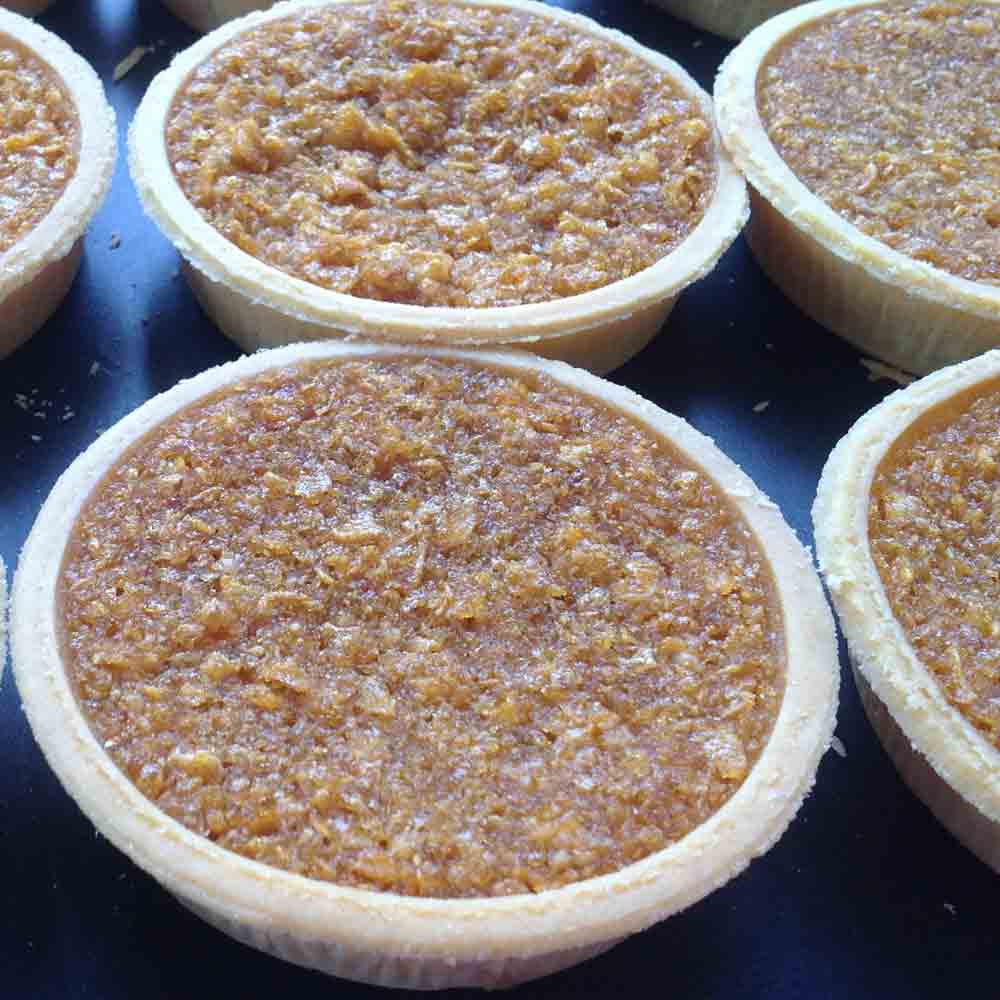 Dairy Free Treacle Tart
£4.50
An old fashioned pudding with a twist
A thin crisp gluten free pastry case filled with a crunchy, syrupy filling – enjoy on its own, or with cream, ice-cream or, my favourite, blueberries and custard!
SHELF LIFE: 6 weeks in a cool cupboard or can be frozen for 3 months.
Ingredients:
Dairy Free Pastry: Gluten free flour blend (rice, potato, tapioca, maize, buckwheat), xanthan gum, Dairy Free Spread [Vegetable Oils (Sunflower (35%), Palm, Linseed), Water, Salt (0.75%), Natural Flavouring, Vitamin E, Natural Colour (Carotenes)], Rapeseed Oil, free range eggs, sugar.
Filling: Maize, Sugar, Dextrose, Salt, Vitamins and Minerals (Niacin, Pantothenic Acid, Folic Acid, Vitamin B6, Riboflavin, Iron).
ALLERGENS: see above in bold