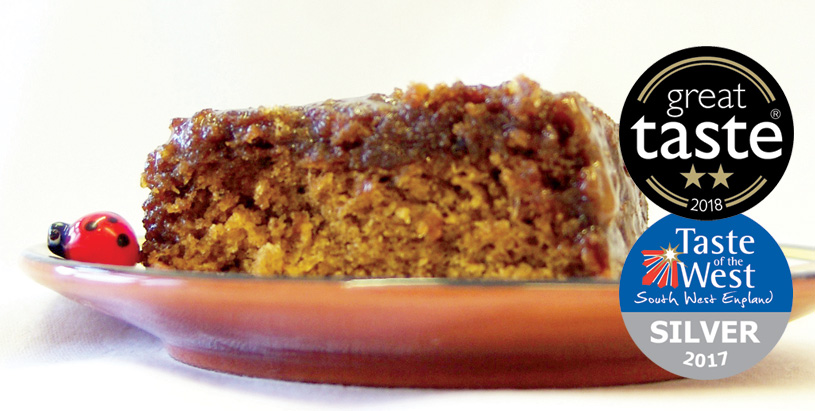 Sticky Toffee Pudding
Sold out
A light, soft sponge baked with a rich toffee sauce – simply delicious!
To store: pop the pudding in the fridge when you receive it. Can be frozen, but defrost thoroughly before cooking.
How to enjoy… Remove outer packaging, place on a baking tray (because the sauce might seep out), and then re-heat in a pre-heated oven (180ºC, gas mark 5) for 15-20 minutes. Let the pudding stand for a short while because the foil and lid will be hot!
Or if you really can't wait, remove from the foil into a microwaveable dish & cook for 40 seconds.
Ingredients: Dates, unsalted butter (milk), flour (rice, potato, tapioca, maize, buckwheat), raising agents (mono calcium phosphate, sodium bicarbonate), Xanthan Gum, free range egg, water, sugar, cream (milk), organic vanilla extract, coffee.
Allergens in bold